Hello! We are the two founding families of Aspire Academy.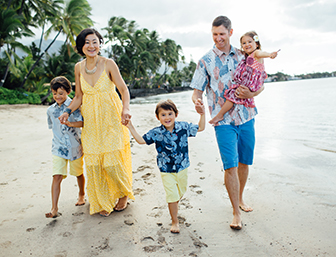 The Petersen Family
Imagine a place where your kids are never bored. That's what we've created.
Hello! We're Jasen and Ayumi Petersen, the proud parents of 3 amazing children from whom we derive our life's purpose and focus. We embrace entrepreneurship and include our children in those endeavors as much as possible so they can learn incredible lessons from the success or failure, striving towards their dreams.
Now it's time for us (alongside other families) at Aspire Academy to build an environment where all our children can flourish in pursuit of their amazing dreams!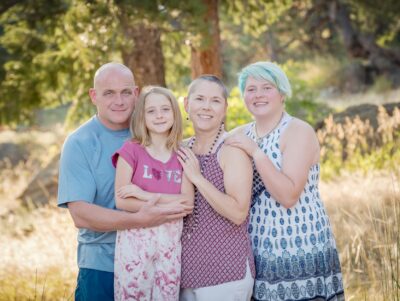 The Foreman Family
Hello, we are TJ and Kat Foreman, the parents of two energetic, passionate daughters, who keep us reminded of what is profoundly important in life, continual growth through learning and connection.
We believe every child is unique and amazingly capable, and just need the guidance, knowledge, and community to discover and truly understand that for themselves.  We teach our daughters to seek and fuel their passions and have found a perfect vessel to share that purpose with our daughters and others, through Aspire Academy.
Our Story
As we watched our children grow and experience different learning environments, it became apparent that they needed something more than traditional schools could provide. We wanted to build an amazing environment for our children, one that cultivates their passions and gifts. We quickly realized it was much more than the idea of just building a school; we realized that they needed something entirely different where they had a hand in creating the structure that they would then use to learn how to live lives full of enduring happiness, penetrating wisdom, optimal well-being, and filled with authentic love and compassion.
We were inspired by many methods from Montessori, Reggio, Charlotte Mason and Waldorf to Acton Academy, but like Bruce Lee, we wanted to "absorb what is useful, discard what is useless, and add what is specifically our own" to support our children in building an amazing world in which they know themselves, what truly feeds their passions and purpose, and in turn, serves the world.  We decided to do just that!  
Aspire Academy was launched in 2020 with a small group of mixed-age students. The "one room, multi-aged" approach to education is one of the things that makes it different from traditional learning environments and allows for deeper connections between older children and younger ones as they both learn and teach each other.
In our first year we built an atmosphere and culture that fosters responsibility by creating young leaders who are self governed so that when future growth occurs the foundation will be strong enough to support itself.
We will guide them to be independent thinkers and life-long learners, entrepreneurs, and community leaders; all through an in-depth understanding of not only the world and others but of themselves.
If this resonates with you, please reach out to us to join in the adventure.  We hope to get to know your family very soon!
– Jasen and Ayumi Petersen
– TJ and Kat Foreman