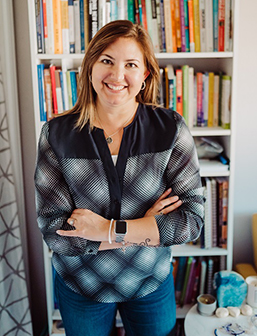 Jana Betlach
Head of School, Senior Guide
Hi! I'm Jana Betlach, Head of School for Aspire Academy at Eudaimonia. It's wonderful to meet you! Welcome, our community is unique in so many ways, and sharing it with you brings me great joy!
I became a parent in my 20's to a neurodiverse child. From an early age she pushed me to be the best parent I could be, but her academic needs quickly proved to be a challenge in the traditional system. When she was 3 years old, I began teaching Montessori. The diverse learning environment helped her tremendously, but as she grew, so did my need as her parent advocate. We could say, "her education pushed me furthering my education".
As a child I was amazingly lucky to grow up surrounded by nature and forest, today, what I experienced is being called wildschooling. I attended public school and was a fairly compliant student but I was raised to think, enjoy learning at all times, and to question the norms. I followed the usual steps and went to college for occupational therapy, moved to Colorado in 2001 and changed career paths.
My daughter is now furthering her academics as a young adult after graduating high school and I have been in Colorado education for 16 years. During those 16 years, I worked at a Title I school, was a lower elementary (1-3rd grades)  Montessori Lead, an upper elementary (4-6th grades) assistant guide, homeschool enrichment guide and then homeschool program developer and Director for a mix of 11 years.
My education includes but is not limited to life experiences-
Children's behavior conferences and workshops- Non-Violent Communication, Love and Logic Certification, Responsibility Centered Discipline

Montessori Certification from North American Montessori Center in Canada, 2008

Bachelor's of Arts in Elementary Education from Regis University, 2009

Masters of Educational Leadership from Regis University, 2020
My continued journey has now brought me to Eudaimonia, and Aspire Academy, to continue the education of my youngest child in a manner that I know will prepare him for anything that life has in store for his future, as I am confident it will for your children.
I believe in Aspire Academy's mission to educate differently. I believe that there is more than one way to educate, and that we need to reach and support the whole person as a respected individual, that we can do it with excellence!
Email Jana at jana.betlach@aspireacademyco.org
Kat Foreman
School Director & Guide (EQ)
Kat Foreman has been working with children for over 20 years. She whole-heartedly believes every child is unique and amazing, and she is passionate about seeing every child learn to value and love themselves.
She has expereince, training, and certifications in Emotional Intelligence, Early Childhood Education (ECE), Child Development, Youth Coaching, Arbinger Institutes Outward Mindset, and Youth/Teen Leadership.
She looks forward to getting to know incoming Aspire families, working with learners through her unique Neurocentric approach to developing their Emotional Intelligence, allowing them to understand themselves individually and in relation to the world.
Jasen Petersen
Guide (Entrepreneurship)
Jasen Petersen is a successful entrepreneur whose experience spans from medical device development to the founding of Eudaimonia, our parent organization.
Jasen's diverse engineering and project management experience helped redefine a niche industry within the medical device field and is currently attempting to find new and innovative ways of curing incurable diseases.
He believes that the Design Thinking methodology of Empathize, Define, Ideate, Prototype, and Test can be used to find new and innovative solutions to all of life's problems, not just entrepreneurial ones.
It is Jasen's sincere desire that Aspire Academy thrives with numerous scholarships available for graduates' continuing education, all funded by the businesses its students develop and run.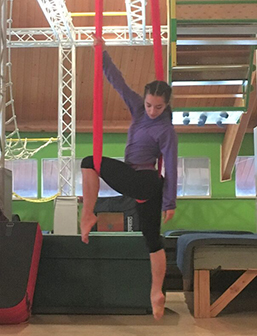 Angelina Prendergast
Guide (Performing Arts)
Angelina grew up dancing and acting. She has trained in the U.K. with The Royal Academy of Dance repertoire and Exeter Little Theatre Company, and in the U.S. with Kansas City Ballet, Boston Ballet, Perry Mansfield School of Performing Arts, Gelsey Kirkland Academy of Classical Ballet-NYC, The American Musical and Dramatic Academy-LA, Cirque School-LA, and The Circus Center-SF.  She worked for 9 years as a Performing Artist in Los Angeles before finding her new home in Colorado.
She is certified in Yamuna Foot, Body, Face, and Hand Therapy, Aerial Therapy and Yoga, Parkour, Neurocentric Coaching, Aromatherapy, and Advanced Kinesiology/Integrated Healing and has been teaching & practicing this work full-time for the past 6 years. She thrives to help others find alignment and balance in their bodies and lives, whilst practicing what she teaches daily.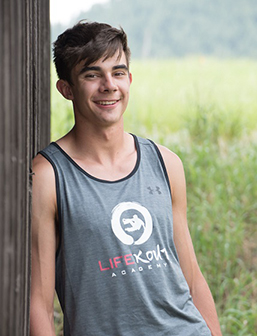 Kobe Beckton
Guide (Movement Neurology)
Kobe has been working with youth for the past 4 years, and has a passion for teaching unique movement disciplines to develop a neurocentric understanding of the body.  His background includes certification and training in Parkour, Eldoa Spine Health, Neurocentric Coaching, LIFEKour Academy Neuro-Parkour, Inward/Outward Mindset, and Essentials of Elite Performance.
He is driven and committed to see students develop and grow in their confidence and abilities and to become comfortable in their body and movement through life.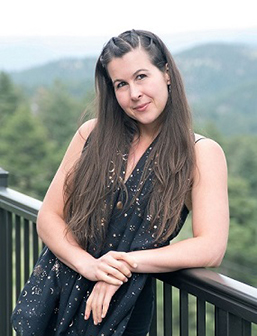 Jasmine Smith
Office Manager
Jasmine, or as many refer to her "Jazzie," greets our students and families with a warm smile!  She has long found joy in helping those around her and is passionate about seeing people flourish. She is thrilled to be a part of Aspire Academy, not only through helping families with any questions or assistance she can offer, but as a founding family with her own 3 children attending.
Jasmine volunteers every month at Eudaimonia, leading a Community Mediation and Prayer Gathering, and helps others wherever she sees  need.
We wil be adding more Specialists soon!